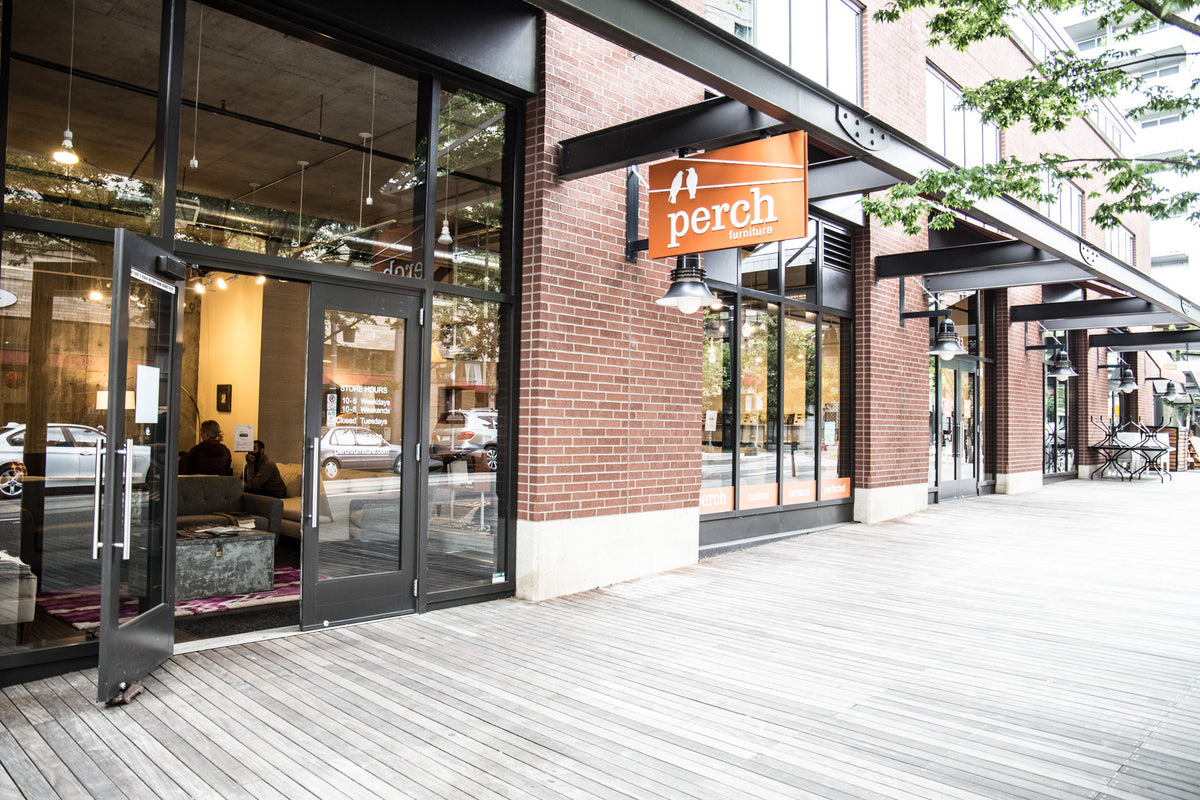 Portland Store
Get inspired by our Portland showroom. Visit us today.
Our beautiful furniture showroom is located on the boardwalk in Portland's Pearl District. Looking for custom furniture? Our no-pressure design team will ensure you get your questions answered before we make your dream sofa a reality. We love obsessing over details and getting everything just right.
In the shop, you will find versions of the furniture that we sell online, plus prototypes for new styles we are developing, hundreds of fabric and leather options, samples of custom wood and metal finishes, cowhide and wool rugs, and locally-designed throw pillows. If you're lucky, one of our shop dogs might be there to greet you.
Stop by our Portland furniture store anytime. Talk to our custom furniture experts. Get inspired. Our Portland store is open 11:00 am to 5:00 pm every day, except Tuesday when we are open by appointment. We also have private shopping appointments available every day at 10:00 am and 5:00 pm. 
Our Portland store is open 11 a.m. to 5 p.m. every day.